for those who want more
The ultimate Contest & DX-Ped SUITE
The complete software suite to Edit, Analyze, Generate Statistics, View multiple logs simultaneously,
Map QSOs, Import and Export to Cabrillo or ADIF files.
Contest log analyzer features
Reasons Why

Contest Log Analyzer

Is So Successful
LOAD at

Lightning

speed
The Contest Log Analyzer has been developed as a complete database management application, where you can create separate Databases, containing several Logs, a convenient way to save, in one place only, all your log files that accumulate over the years. The Contest Log Analyzer can import logs at lightning speed of up to 700 QSOs/sec with a moderately fast computer, and even faster if using a high-end machine. At this time the Contest Log Analyzer is able to import Cabrillo and ADIF files. The latest release includes a DIG mode, a WARC Band import feature as well as a summary, useful for DXPedition Log analysis..
Complete Log Statistics
Unrivalled numbers of statistics are available. There are complete tables automatically generated
showing Countries, CQ Zones, ITU Zones, Prefixes, USA States, JA Prefectures, Russian Oblasts, Rates, Best Rates, Directions and Beaming. Dupe, Unique, Grid and Distance tables are built in real-time, a complete summary with all the details and the QSO Mapping with Bands selection.
Log Editor
The Contest Log Analyzer gives you the ability to edit each QSO in the log, as well as edit the Cabrillo header information, allowing you to avoid reloading the Log Software due some missing QSOs. Simply open the Header Editor, change the data, and save. To add more compatibility you can import an ADIF file, Edit the Cabrillo Header and export to a Cabrillo file, a feature useful when you are having different log file sources.
Compare multiple Logs
There are unsurpassed capabilities to Compare multiple Logs simultaneously, with graphics such as Bar, Pie chart and sync scrolling. That will help you better understand where you can improve your operating strategy, by checking band openings or looking for the lost multiplier. This is a complete visual comparison, including stepping hour by hour, making it easy to look deeply into the log for that missed multiplier...
Log Mapping
Each QSO can be mapped over a worldwide map with the GridSquare Grid and a real time GreyLine. This is a unique Tool that helps you better understand the propagation, the sunrise and the sunset effect over your Log. You can also have a worldwide map showing all the QSOs sorted by band, or a selected number of QSOs sorted by band as well as multiple other search criteria, or a single QSO Map view, with the QSO Time GreyLine.
QSO Analyzer
The Contest Analyzer Database can include several logs from the same contest, and the Unique QSO Table is generated from a common Database built from the Logs with same Year and Name, to ensure the unicity of the QSO.
An advanced option allow to analyze each Unique QSO with the common database and looking for the N+1 similar Callsign to learn more, how is easy exchange letters during typing ....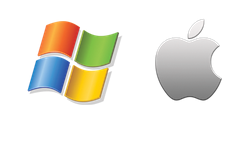 Available for Windows and OSX

OS: Windows 7 with SP1; Recommended: Windows 8 / 10 / 11
CPU: Intel or AMD processor with 64-bit support; Recommended: 1.6 GHz or faster processor
Memory: 2 Mb RAM Recommended: 4 Mb
Disk Storage: 1 GB of free disk space
Monitor Resolution: 1280x800; Recommended: 1920x1080
Internet: Internet connection required for
QSO Mapping,
CPU: 1.8 Ghz Core 2 Duo CPU
Memory: 4 GB RAM
Disk Storage: 80 GB HDD
Internet: Internet connection required for QSO Mapping,
OS: OS X 10.6

ASH 3V9A
This application revolutionizes the way you see the contest, simply by providing information and details of the log, in a crisp and effective way. The Application allow to contemporary compare up to 4 logs in order to understand where there can be room for improvement, showing rates, multipliers and Score flow. An App for everyone, who are curious to know how propagation can affect two stations close to each other even for a few miles. Excellent log analysis and statistics tool.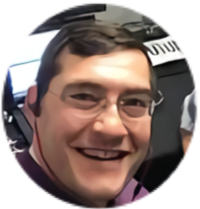 ADRIAN KO8SCA
This is an impressive ham radio piece of software that the contesting and DXpeditioning community has been waiting for a long time! Imagine looking at your score after a contest and seeing that your score is just slightly lower than the score of your friends. Then you ask yourself: What did I do wrong? What opening did I miss? Which band should I have been running more? What multipliers did I miss? Well, this simple program will give you the answer in just a few clicks! Amazing indeed!

CHAMP E21EIC
The right tool for the Contester and DxPeditioners. With a simple click you can have a panoramic of your activities, multicolored graph show you any detailed informations, and the QSO Mapping is a great feature. GridSquare and GreyLine are a useful tool never seen before.

DOM IZ8JAI
This is the final solution! Finally, after a long wait, Contest Log Analyzer fill all my needs, check, analyze, drawing charts, comparing logs, import and export Cabrillo and ADIF; the ultimate swiss knife for your logs. An amazing suite that any Contester need to have in his shack!